41st Quilt Fiesta (2019)
February 22, 23, and 24, 2019
Tucson Convention Center

Click on a ribbon to download the list.
The website will download a PDF to your computer.
2019 Tucson Quilt Fiesta Entry Packet
How to use the fillable pdf entry form.
Download it from the website. Save it on your computer as "2019 Entry Form".
For each quilt you are entering type in all the pertinent information and re-save it as something you'll remember - e.g. "My Quilt Priority #1", "Red & White Priority 2", etc. This will leave the blank form available for you to re-use.
When sending your forms in, we only need to last two pages. The first two pages are for your information.
We will have forms available at the next few meetings for those who aren't comfortable with computers. They can be filled out by hand as in the past.
If you have ANY questions about ANY of the information in the instructions or on the form, please contact JoAnn (mamahinch52@cox.net - 867-8073), Karen (azgal39@yahoo.com - 319-0326), or Joan (jbswanso@gmail.com - 297-8433)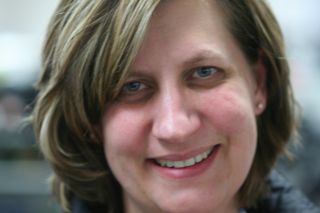 Joanne Hillestad
The Fat Quarter Gypsy
As a very small girl growing up in Duluth, Minnesota, my sister and I were always making something. Fabric is just one medium I love to play with. As a teen, clothes were #1. When I married and later a baby was on the way, I switched to baby blankets, clothes and home decor. Once it was determined I wasn't going to be blessed with a baby girl (which is not a sad thing at all), I had to find a way to express my creative side.  I made fancy bags with a thousand pockets for little cars and a play mat with a road on it to drive them around, tried to solve the Lego storage issues, sleeping bags for stuffed animals, etc.  Then one day my Mom-in-law, Nancy, told me about the quilts she was making. Bam! Shazam! Zippity Doo Dah... I was hooked!