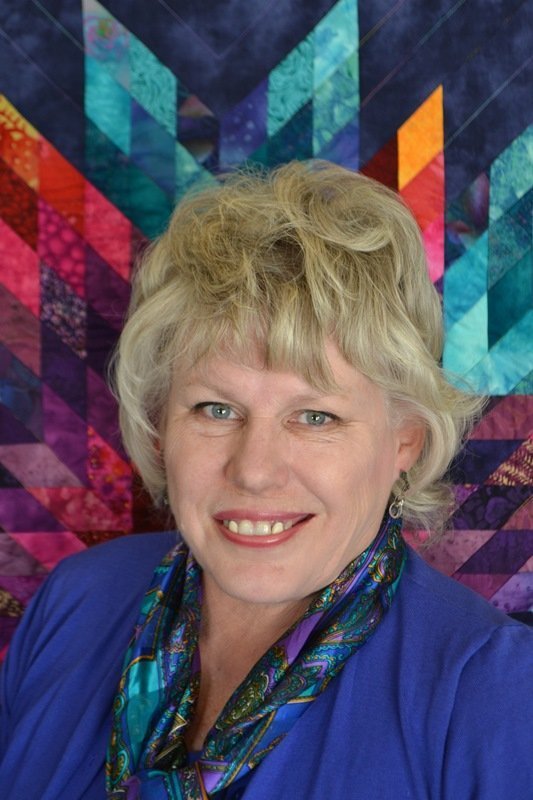 Helen Frost is a long-time member of the Tucson Quilters Guild (membership number 147!). She is a prolific quilter who specializes in the Lone Star, Nine Patch, and Sunshine & Shadow quilt designs, all made using her innovative piecing techniques. She also enjoys hand appliqué and hand quilting.
Helen has co-authored eleven quilting books including Grand Endeavors: Vintage Arizona Quilts and Their Makers, the Arizona state quilt project publication.  In 2009, she was inducted into the Arizona Quilters Hall of Fame. She and her husband are the parents of four grown children.
Lone Stars: A Galaxy of Quilts
You'll have stars in your eyes and a star quilt in your future after gazing at these dazzling examples the of the Lone Star quilt design. Enjoy seeing quilts from the book All-Star Quilts: 10 Strip-Pieced Lone Star Sparklers by Helen and her mother, Blanche Young as well as some from their earlier books. Variations include Touching Stars, Blazing Star, Broken Star, Double Star, and more. Hear the story of Helen's 40-year involvement with this fascinating design.