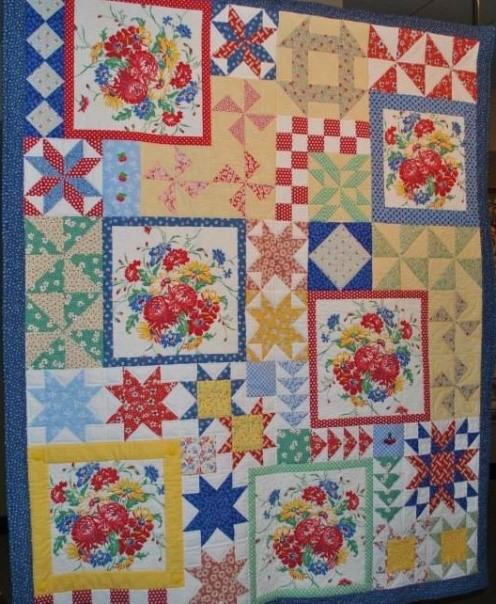 Patti Pearce pieced her first blocks almost 40 years ago when fabric choices were limited and rotary cutters non-existent. Over the years she has become obsessed with vintage table cloths, dish towels, and embroidery from the 1930s to the 1950s and uses them in many of her quilt designs. Several years ago Patti transitioned from hand quilting to longarm quilting and now has a longarm quilting business.
Patti's Lecture "Table Talk" is a virtual trunk show of quilts, wall hangings, and table runners which were created from those vintage linens. She will also show selected linens that have yet to be repurposed and discuss design ideas for how they might be used. We hope you'll leave with inspiration for digging out and creating with your own vintage linens.
For more information visit "Patti Pearce Quilting" on Facebook.