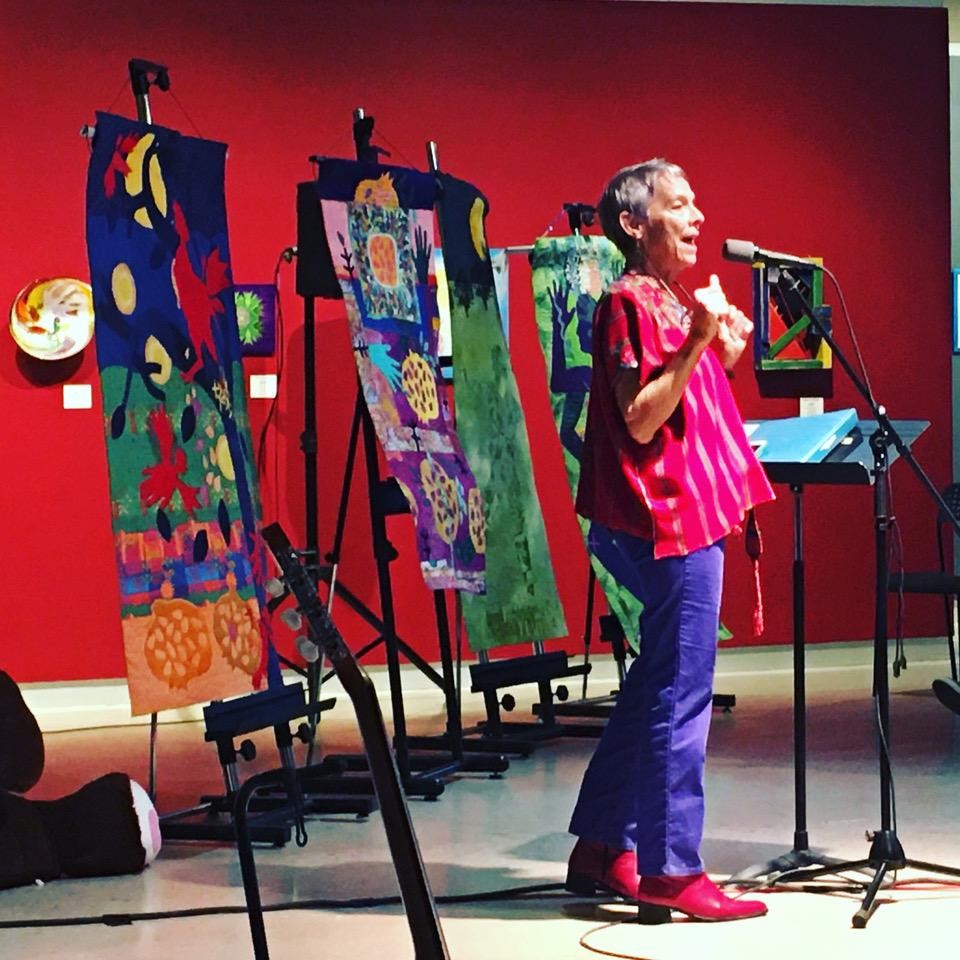 Susie Monday is an artist and teacher who works from her studio in Pipe Creek, about an hour from downtown San Antonio. Her large textile collage stitched art evokes the culture, stories and landscapes of the Texas Borderlands — the inner creative life of the artist. Working in mixed media on fabric, Susie dyes, screen prints and/or digitally designs much of the fabrics she uses.
A graduate of Trinity University in San Antonio, Susie has also taught art, creative process and design process to children, teachers, artists and writers across the country, both in person and online. Over the past 40 years, she has designed exhibits and programs and served as a consultant to numerous museums, art institutions, school districts and corporations,
Susie's lecture and workshop will cover "Text on Textiles". (Click for more info and link to workshop registration page).