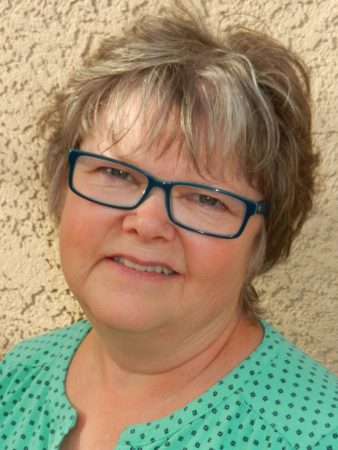 I used to sit on my Grandmother's lap at her sewing machine. She would cut up her large, full skirts, and make clothes for me. I slept under a quilt when visiting.  As a young mom I found myself recycling outgrown clothing for my children and took up quilting.  Things like this just seem to be inherited.
My background includes a children's boutique clothing line, more formals than I can remember and a portfolio of custom wedding dresses along with a degree in Fashion Design from Harper College. I started making Wearable Postcards for competition and won awards at major shows including IQF Houston, AQS Paducah, Mid-Atlantic and Road to California for my clothing and quilts.
Art quilting opened a whole new world of embellishments and techniques. Every quilt and garment gets me excited about the process of design, color, all those yummy ways of making marks and seeing it culminate in a successful piece of art.
Stephanie Nordlin Design
1672 Candlewick Dr. SW, Poplar Grove, IL 61065
36448 S Wind Crest Dr, Tucson, AZ 85739
Phone: 815.621.0641 
Email:  snfashiony@yahoo.com
WEARABLE POSTCARDS LECTURE/TRUNK SHOW
Wearable Postcards is a delightful collection of ten garments/ensembles representing places I've visited or imagined. It consists of both literal and abstract works. Several of the garments including Postcard: Greetings from China and Paisley Pizzazz have won accolades at internationally known quilt shows, such as Mancuso Mid-Atlantic, IQA Houston, AQS Paducah and Road to California.
The number of garment details will intrigue viewers. They include flora, fauna, machine quilting, applique and embroidery. Hand beading, ribbon embroidery, dyed and painted fabrics as well as appropriate embellishments, closures and finishing techniques add to the story.
I will speak on the details of each garment as it is shown by a member (preferable), or on a dress form. They will then be available on a rack for members to see up close.